High density D-sub connectors are available at SignalOrigin. SignalOrigin offers inventory, pricing, & datasheets for High density D-sub connectors. Our D-Sub connector portfolio is designed for multiple applications along with specialized accessories that will provide any customer with an economical d-sub solution for any complex application.
High density d sub connectors from SignalOrigin
The high density D-Sub range is part of SignalOrigin's I/O connections portfolio that provides customers access to a wide range of industry standard and application specific I/O interconnect solutions. SignalOrigin's I/O connector solutions complete board and system designs by providing high density, high-speed interfaces to enable interconnect technologies for networking, storage and memory, and complementary products for power distribution. The range of standardized I/O solutions enables full compliance to industry standards such as Ethernet, SFF, infiniband, USB, PCMCIA or HDMI. With SignalOrigin's high-speed, power, assembly, and mechanical packaging expertise, a designer gains the advantage of getting his signals out of the box at optimal cost and performance.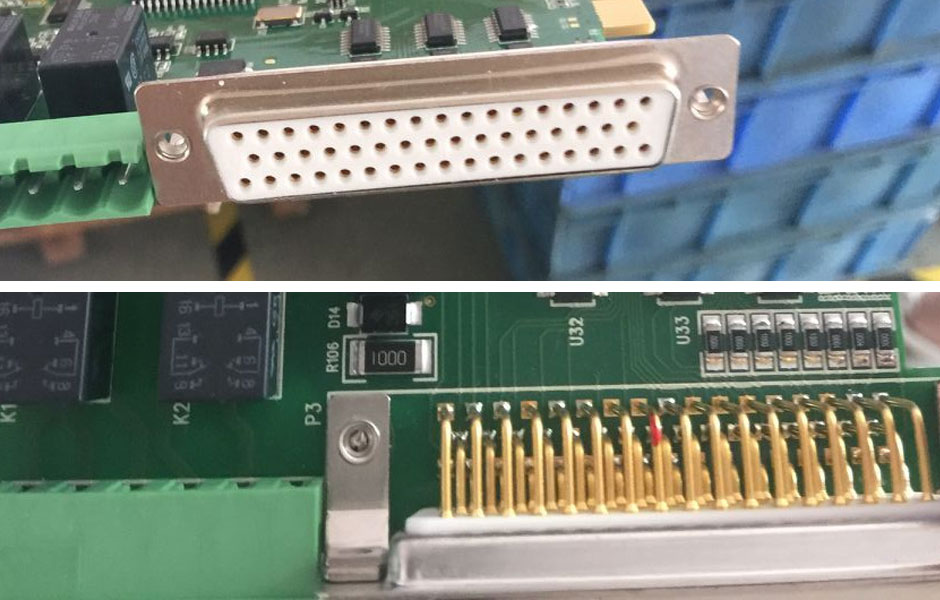 Advantage of High density d sub connectors
High density d-sub is the answer to the increasing need for higher density packaging
Available with different PCB mounting and panel mounting accessory options
Selected layouts available in press fit and pin-in-paste versions
Contact layout: 15, 26, 44, 62, or 78 positions
Specifications of High density d sub connectors
Color:Can be customized
Connector Style:High density D-sub connectors
Dielectric rating: 300V
Contact current rating: 3 Amp
Contact resistance: 15 Ω Max
Insulation resistance: 1000M Ω Min. at 500V DC
Dielectric strength: 500V AC RMS for 1 Minute
Operation temperature: -55°C ~125°C
Insulator: PBT+30% G.F (UL94V-0)
Contact: Copper alloy
Contact plated: Gold finish over nickel
Shell: SPCC
Shell plated: Nickel/Tin
You may also like What businesses does SIGNALORIGIN engage in?
If you're interested in purchasing High density D-sub connectors, be sure to check out the wide range of standard and custom products from SIGNALORIGIN.
Learn more about our Electrical connector 
Contact us
+86 13686443658 (Suwen Sun)