SIGNALORIGIN is 15 pin D-sub connector manufacturer. Our 15 pin D-sub connector range consists of both male and female connectors in various terminations such as solder buckets, straight and right angled solder pins. Our D-sub contacts are produced using modern automated turning lathes.
Type of 15 pin D-sub connector
Standard 15 pin D-sub
High density 15 pin D-sub
Dual-port 15 pin D-sub
Waterproof 15 pin D-sub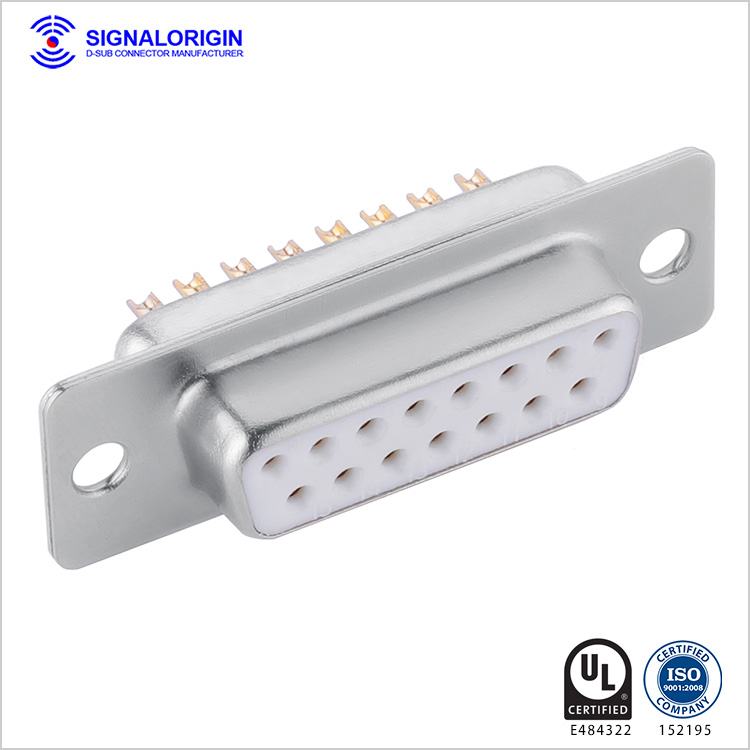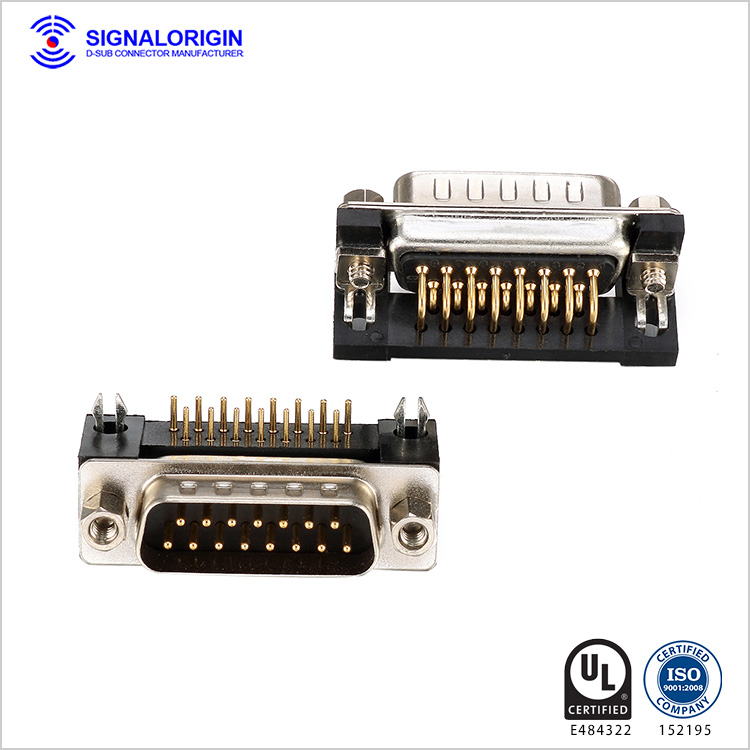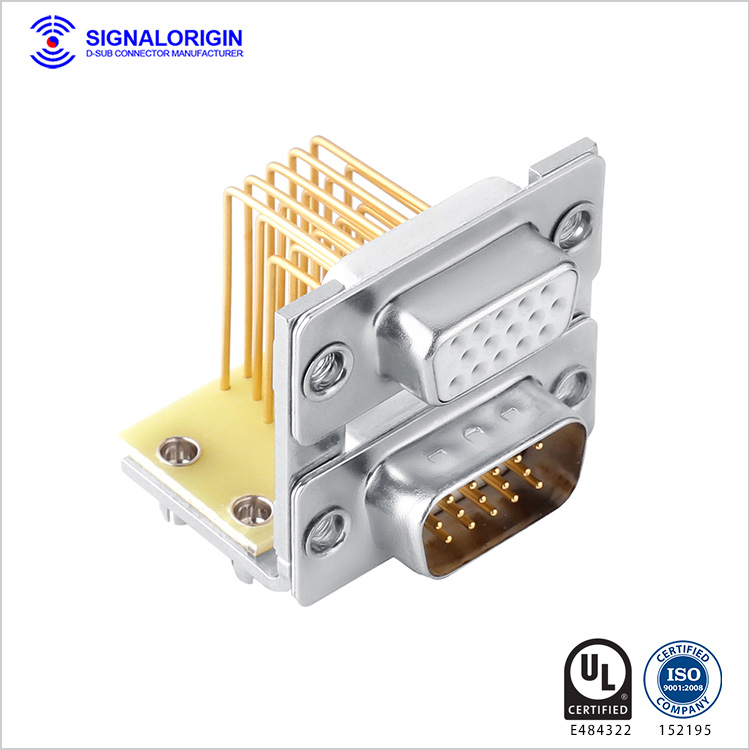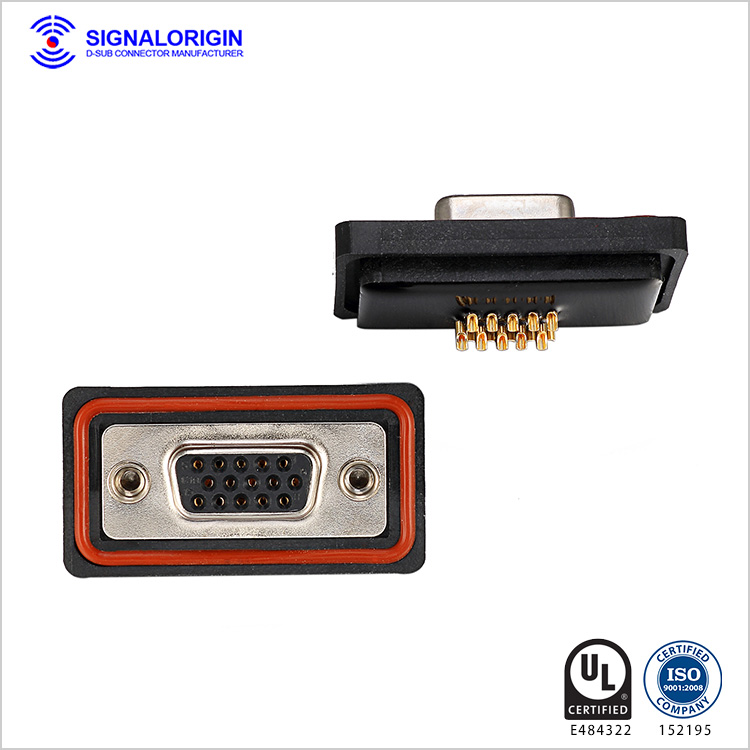 Advantages of D-sub connector
D-sub with flexibility, durability, seal-ability
High current rating:10A, 20A, 30A, 40A customization
Safety UL certification and ISO 9001 Quality standard
Personal and friendly customer service
Comprehensive product size, and customization available
3~5 set free sample are provide for you
Short-term products delivery, normally 3~7 days
Our D-sub suitable for military, aerospace, industrial, medical, telecom and computer applications. Our D-Subminiature connector portfolio is designed for multiple applications along with specialized accessories that will provide any customer with an economical d-sub solution for any complex application.
About us
We have manufacturing capabilities and maintain the highest quality levels to produce precision connectors. The manufacturing process and Quality Assurance are independent very high requirements are supported by the total quality management system.

The large offering of standard items is manufactured in accordance with control criteria established and stipulated in international certification standards such as UL and ISO.
| | |
| --- | --- |
| | |
| Safety UL Certification | ISO9001:2008 |
In the quality-control lab among many other requirements mechanical accuracy is checked against design standards. In a special laboratory with tests and experimental facilities we check electrical properties such as frequency response insulation characteristics high voltage and high current capability.

You may also like What businesses does SIGNALORIGIN engage in?
If you're interested in purchasing D-sub connectors, be sure to check out the wide range of standard and custom products from SIGNALORIGIN.
Learn more about our Electrical connector 
Contact us
+86 13686443658 (Suwen Sun)