DB25 denotes a D-sub with a 25-position shell size and a 25-position contact configuration. The contacts in each row of these connectors are spaced 326/3000 of an inch apart, or approximately 0.1087 inches (2.76 mm), and the rows are spaced 0.112 inches (2.84 mm) apart; the pins in the two rows are offset by half the distance between adjacent contacts in a row.
This spacing is called normal density. The suffixes M and F (for male and female) are sometimes used instead of the original P and S for plug and socket.
Application of DB25
Personal computers first used DB-25 connectors for their serial and parallel ports.
The widest application of D-subs is for RS-232 serial communications, though the standard did not make this connector mandatory. RS-232 devices originally used the DB25, but for many applications the less common signals were omitted, allowing a DE-9 to be used.
On PCs, 25-pin and (beginning with the IBM-PC/AT) 9-pin plugs were used for the RS-232 serial ports; 25-pin sockets were used for parallel ports.
TASCAM used DB25 connectors for their multi-track recording audio equipment (TDIF), and Logitek Audio later did the same for its broadcast consoles, though with different pinouts.[8] Roland used DB25 connectors for their multi-track recording audio equipment (R-BUS). A few patch panels have been made which have the DB25 connectors on the back with phone jacks (or even TRS phone connectors) on the front, however these are normally wired for TASCAM, which is more common outside of broadcasting.
In broadcast and professional video, "parallel digital" is a digital video interface that uses DB25 connectors, per the SMPTE 274M specification adopted in the late 1990s. The more common SMPTE 259M "serial digital interface" (SDI) uses BNC connectors for digital video signal transfer.
The 25-pin D-sub connector is still occasionally used in recording studios for multi-channel analog audio and AES digital audio.
Signalorigin 25 pin D-sub connector
25 pin male d sub connector with boardlocks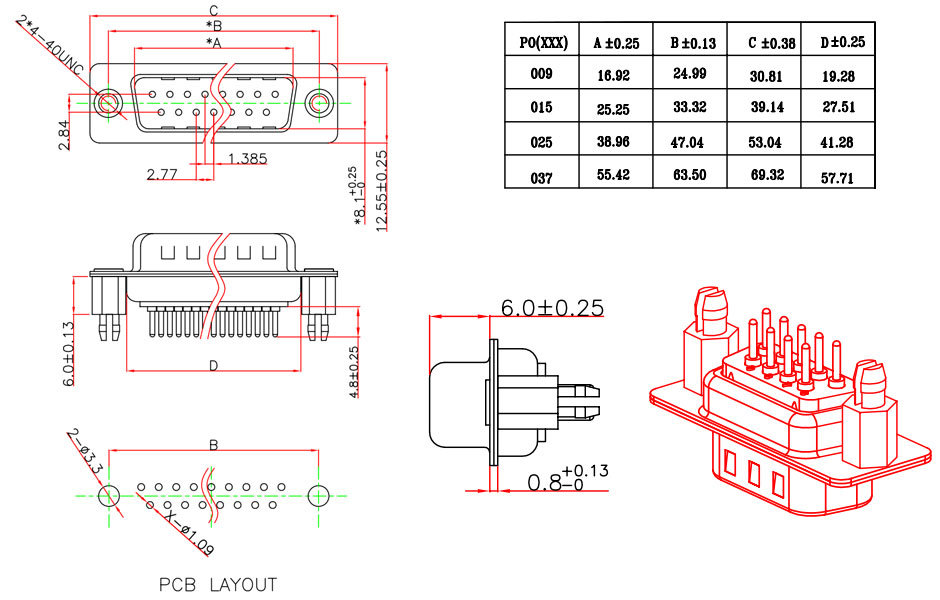 D sub pcb 25 pin female connector for sale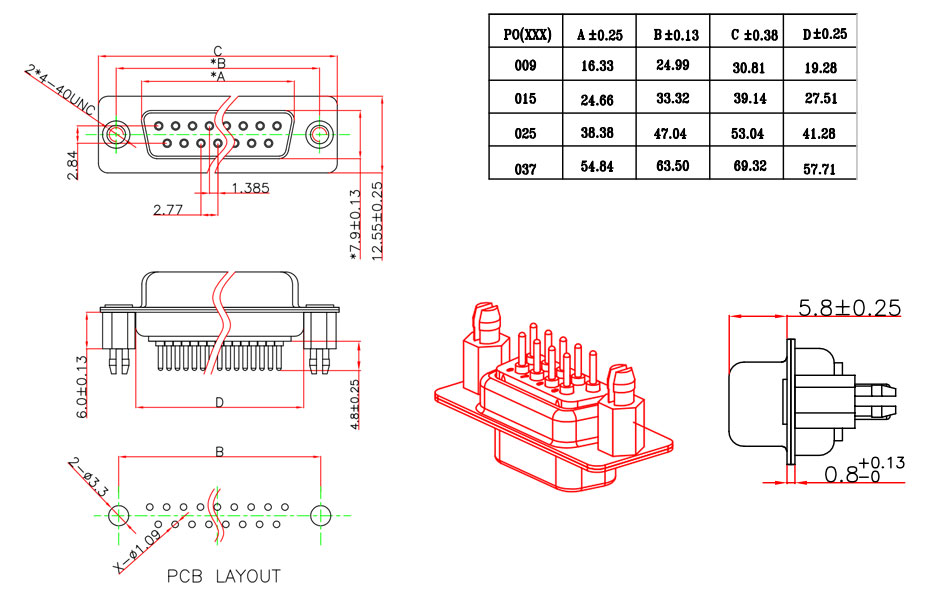 You may also like What businesses does SIGNALORIGIN engage in?
If you're interested in purchasing 25 pin D-sub connector, be sure to check out the wide range of standard and custom products from SIGNALORIGIN.
Learn more about our Electrical connector 
Contact us
+86 13686443658 (Suwen Sun)